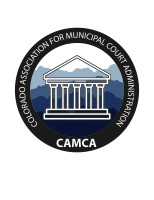 Membership Application or Renewal
To join CAMCA, you must be affliated with a Colorado Municipal Court.  To become a member, please go to the Store and add the Membership option to your cart.  Please remit your $20.00 Membership Dues.  You can pay online. A $2.00 per membership transaction fee will be added.
 
Or you can pay by check.  Please either add the Membership option to your cart, print off the form when you check out and submit with a check made payable to  CAMCA OR download the form  and send to:
 
Terrie Langham, CAMCA Treasurer
Denver County Court
1437 Bannock Street
Denver, CO 80202


[email protected]

 
 
NOTE:  Your Membership Application will not be processed until your Membership Dues have been received. 
Membership must be renewed annually due before March 31st.